Syracuse Rose Society in the news
The Mills Garden was featured in the January/February 2020 issue of American Rose Magazine, the official magazine of the American Rose Society. The article was written by SRS members Mary Frances Piraino and Jim Wagner.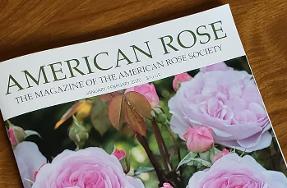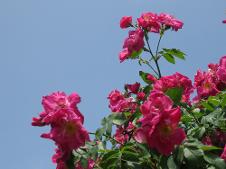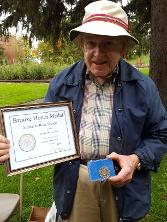 Wagner receives awards
SRS member Jim Wagner (left) was honored by the New England Rose Society with two awards in October (2016). Jim and his late wife Doris were active members of NERS for many years before coming to Syracuse. Jim received the American Rose Society Bronze Honor Medal. He also was awarded the 2016 NERS Lifetime Achievement Award.
SRS members win District awards
At the 61st ARS New York District Convention in Syracuse in August (2016), Dotty White received the ARS Outstanding Consulting Rosarian Award and Dave Stever received the ARS Outstanding Judge Award. Ann and Joe Gibson (right) won the Griffith Buck trophy.