The Syracuse Rose Society is the oldest rose society in continuous existence in the United States affiliated with the American Rose Society. Founded in 1911, the Syracuse Rose Society is a non-profit organization dedicated to promote, educate and celebrate the world of roses.
Charitable contributions to continue our work are welcomed! DONATION FORM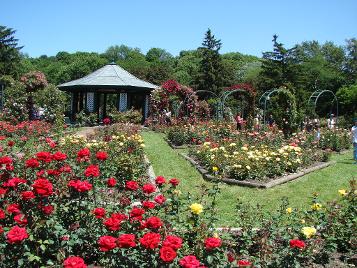 2022 ARS DISTRICT CONVENTION
HOSTED BY THE SYRACUSE ROSE SOCIETY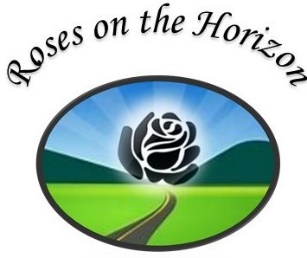 Syracuse Rose Society requests the honor of your presence at "Roses on the Horizon", the 2022 ARS New York District Convention.
The convention will be held September 9-11, 2022 at the Collegian Hotel (formerly known as the Genesee Grande Hotel), 1060 East Genesee Street, Syracuse, NY 13210. This event will begin on Friday, September 9 with an Arrangement Workshop and Arrangement Judges Audit, followed by the NY District annual meeting and a welcome reception. Saturday will feature a rose show, educational programs, cocktail hour & awards banquet, and some fun and entertaining surprises. The Sunday morning breakfast and educational presentation will offer one credit for Consulting Rosarians
We are excited to welcome speakers Craig Dorschel, ARS Vice President; Bruce Monroe, ARS National Horticulture Judging Chair emeritis; Rene Schmidz, founder and owner of Palatine Roses, and "Der Rosenmeister", Leon Ginenthal.
Your registration fee includes the Friday evening reception, Saturday morning coffee in the rose show prep room, rose show exhibiting, and the Saturday evening banquet. The Arrangement Workshop and Sunday breakfast are optional.
We have blocked rooms at the Collegian at a rate of $109 per night from Thursday, 9/8-Sunday, 9/11. Parking is complementary for conference attendees.
For the safety of all, we are requiring attendees to be vaccinated against covid-19. Please provide a copy of proof of vaccination with your registration materials.
Questions? Please email srstreas@aol.com
LINKS TO INFORMATION
Do you have a rose question? Do you need rose info?
We're here to help!
Are you looking for help on planting roses?
Need to know how to maintain your roses?
Look no further! Just click on these links (or contact a SRS Rosarian below):
How to prune roses (and other useful links)
Here's a list of Consulting Rosarians who are available to answer your rose related questions.
Baldwinsville: Mary Ann Rink -- 315-652-9145 -- rink4roses@hotmail.com
Cicero: Diane Fini - 315-506-5814 - frogladyi@aol.com
Cleveland: Darlene Lowell -- 315-741-1985 -- darmaried58@gmail.com
Fayetteville-Manlius: Sue Kamp –315-449-2726 sskamp@windstream.net
Fayetteville: Jim Wagner -- 315-637-6276 -- jimdoriswagn@aol.com
Ithaca: Leon Ginenthal -- 607-351-1336 -- derrosenmeister@gmail.com
Little Falls: Jim Kahler -- 315-823-3878 -- jimredrose@hotmail.com
Liverpool: David Stever -- 315-457-4729 -- greenrosedave@aol.com
Liverpool: Debbie Holihan - 315-247-9017 - abstracted44@gmail.com
Manlius: Joe and Ann Gibson -- 315-682-9688 -- ambushe@yahoo.com
Rome: Ronald Broughton - 315-339-4079 - rbrought@twcny.rr.com
Skaneateles: Pat Pohl -- 315-685-0114 -- patriciampohl@gmail.com
Syracuse/East: Dorothy White -- 315-445-1381
Syracuse/East: Pam Dooling -- 315-463-0831 -- jhdpad@twcny.rr.com
Syracuse/East: Sonia Kragh - 315-449-2729 - sykragh@yahoo.com
WEDDING PHOTOS AT THE GARDEN
The Mills Rose Garden is one of the prime locations in Syracuse for outdoor events including summer wedding photos. The Mills Rose Garden was named Best Wedding Photo Spot in the "The Best of Syracuse" Syracuse New Times annual poll.
But did you know a city permit is needed to reserve the park?
Call the Syracuse Department of Parks and Rec to secure a permit at (315) 473-4330.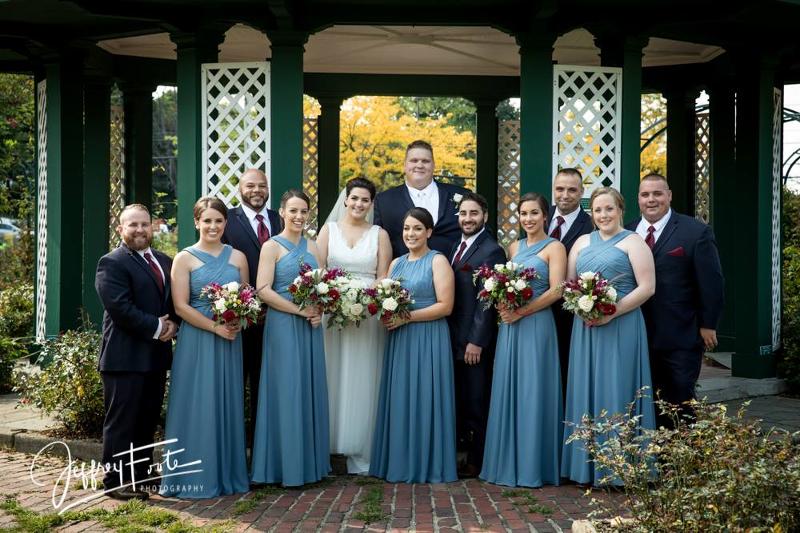 For the latest SRS news, photos and more go to our Facebook Page.
Get social with the SRS on Facebook!
For rose-related questions or information, contact the Syracuse Rose Society