Welcome to the Syracuse Rose Society website page!
The Syracuse Rose Society is the oldest rose society in continuous existence in the United States affiliated with the American Rose Society and the Canadian Rose Society. Founded in 1911, the Syracuse Rose Society is a non-profit organization dedicated to promote, educate and celebrate the world of roses.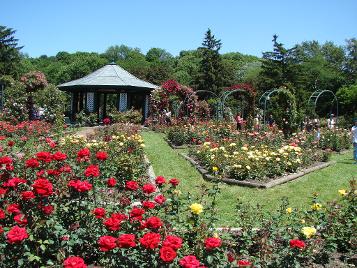 Rose Day at the Mills Garden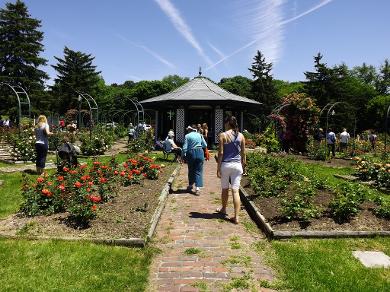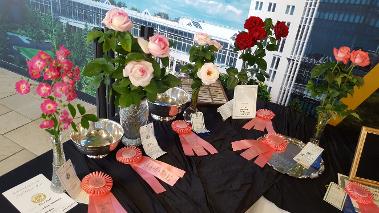 The SRS Rose Show
Exhibitors of all levels participated in the 98th annual Syracuse Rose Society's Rose Show June 25 at Destiny USA.
Awards and ribbons were handed out in a number of categories.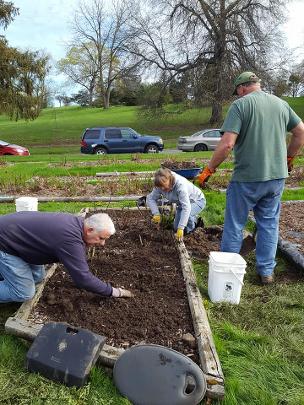 WEDDING PHOTOS AT THE GARDEN
The Mills Rose Garden is one of the prime locations in Syracuse for outdoor events including summer wedding photos. The Mills Rose Garden was named Best Wedding Photo Spot in the "The Best of Syracuse" Syracuse New Times annual poll.
But did you know a city permit is needed to reserve the park? Here's a link with more information: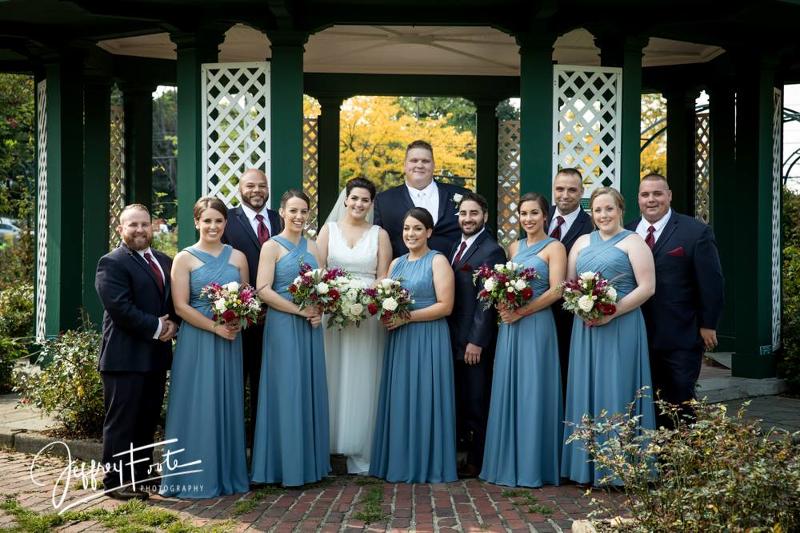 For the latest SRS news, photos and more go to our Facebook Page.
Get social with the SRS on Facebook!
For rose-related questions or information, contact the Syracuse Rose Society
Do you have a rose question? We're here to help!
Here's a list of Consulting Rosarians who are available to answer your rose related questions.
Baldwinsville ..........David Rink-- 315-652-9145-- rink4roses@hotmail.com
Baldwinsville ..........Mary Ann Rink -- 315-652-9145 -- rink4roses@hotmail.com
Brewerton ...............Murial Prianti -- 315-676-4850 -- mrprianti@aol.com
Cleveland ..............Darlene Lowell -- 315-741-1985 -- darmaried58@gmail.com
Fayetteville .............Jim Wagner -- 315-637-6276 -- jimdoriswagn@aol.com
Little Falls...............Jim Kahler -- 315-823-3878 -- jimkbear@yahoo.com
Liverpool.................Dan Magaro – 315-457-4351
Liverpool.................David Stever -- 315-457-4729 -- greenrosedave@aol.com
Manlius ..................Ann Gibson -- 315-682-9688 -- ambushe@yahoo.com
Manlius...................Joe Gibson -- 315-682-9688 -- ambushe@yahoo.com
Skaneateles ...........Pat Pohl -- 315-685-0114 -- patriciampohl@gmail.com
Syracuse/East .........Dorothy White -- 445-1381
Syracuse/East .........Pam Dooling -- 315-463-0831 -- jhdpad@twcny.rr.com